Acupuncture
Restore your body's balance naturally
What we offer

Acupuncture encourages the body to heal itself naturally by stimulating or calming the appropriate meridian points.
Prior to treatment, your Acupuncturist will assess your:

Current health, including taking your ?? pulses and examining your tongue (key health indicators in Eastern Medicine)
Lifestyle
Any conditions and symptoms you experience to establish the root cause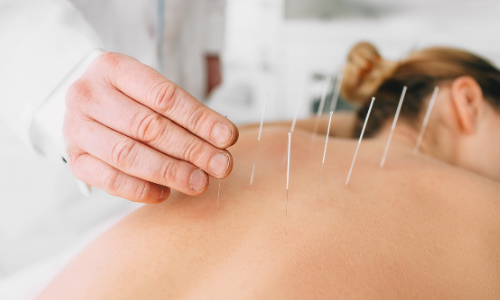 Acupuncture needles are then gently inserted into corresponding meridian points and in some cases, the burning of Moxa – the heating of herbs on specific meridian points, to enhance the effectiveness of your treatment.
How we help you
Acupuncture can be used to treat a wide range of health conditions and to improve overall health and mental wellbeing:

Release natural painkillers – endorphin and serotonin
General pain, stress and tension
Headaches
Back and joint pain
What is available
Acupuncture is delivered as a one-on-one therapy
30, 45 and 60 minute treatment sessions available